We're Ready to Welcome You With a Smile!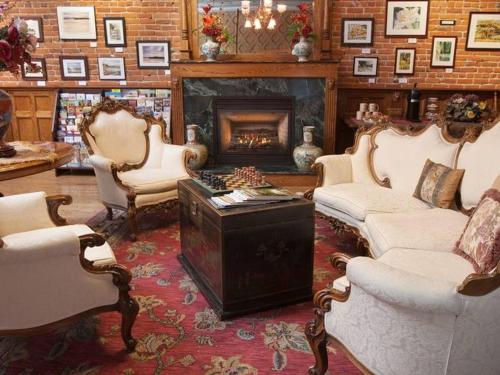 Located on the ground level, the Grand Lobby incorporates the decorative style of William Morris, including antiques and period lighting. The warmth of the lobby fireplace beckons guests to sit and relax or play a game of chess. The beautiful brick walls offer the perfect backdrop to exhibit the talent of some of the best local artists.
Menus from local restaurants such as long-time favorite Silverwater Cafe' and Doc's Marina Grill (voted #1 local restaurant by the people of Port Townsend 2 years in a row!) are located in the lobby, and we would be glad to help with reservations.
Our lobby is open 24 hours a day, 7 days a week. Please do not hesitate to call us for a reservation or if you are a guest in need of something.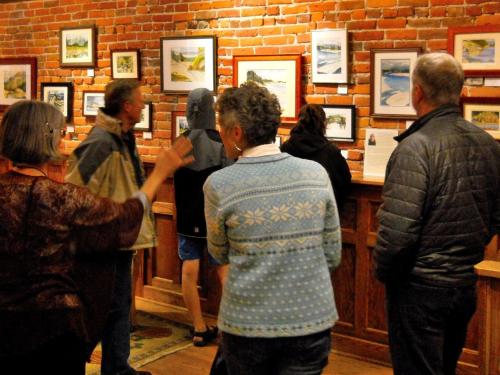 Many guests comment on the art in our lobby. The Bishop Gallery proudly features a different artist every month and Bishop guests as well as the community are invited to the artist's reception during Port Townsend's ArtWalk, held throughout town on the first Saturday of each month.
Some artists even hold technique demonstrations during ArtWalk, which can be fun as well as informative. Much of the art is available for purchase, please inquire at the front desk.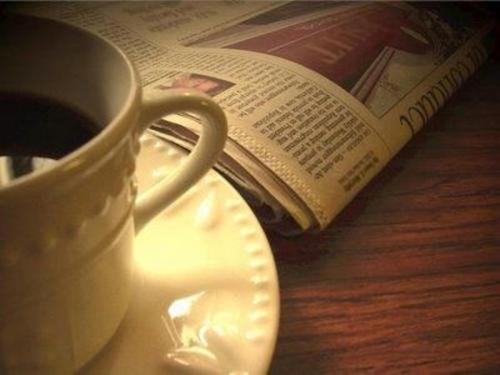 Each morning, help yourself to a local newspaper, a fresh cup of coffee or a delicious apple to go. If the outdoors is your thing, get directions to a local park or beach. Perhaps even make new acquaintances while unwinding at the front table to work one of our many jigsaw puzzles. Even locals are known to drift by the window, see an intriguing puzzle and stop by for a few moments to work on it!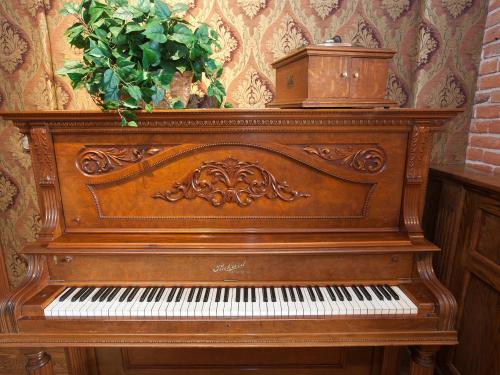 We are always willing to chat and share stories about the history of the building and Port Townsend. The fireplace is cozy in the winter months and, in the summer, there is a cool breeze which blows off the water. There is an assortment of board games available and even a vintage piano begging to be played (warning: the old gal is a bit out of tune!) -- just not after 9pm, please... We encourage guests to take advantage of this lovely space.