Conferences & Meeting Facilities
Are you looking for a spot to hold a gathering of friends? Perhaps a "Girl's Night Out" or a family reunion? Your group will enjoy the finest in surroundings and service at the Bishop Victorian Hotel. Our personal attention to our guests and convenient facilities combine to insure a successful event that is sure to make memories last!
The Olympic Room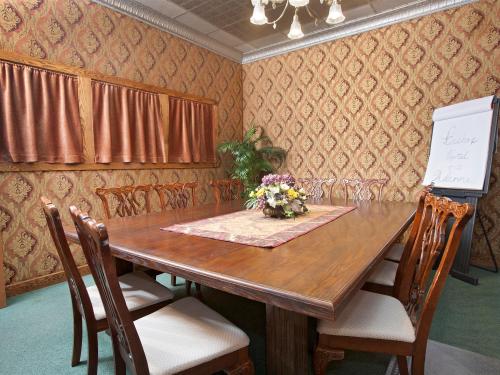 The Olympic Room at the Bishop is a popular choice for business receptions and small events. This conference room is designed for groups from 6-14. Users have access to a computer with email and internet access, photocopier, fax machine, speaker telephone and other business services.
The Vancouver Room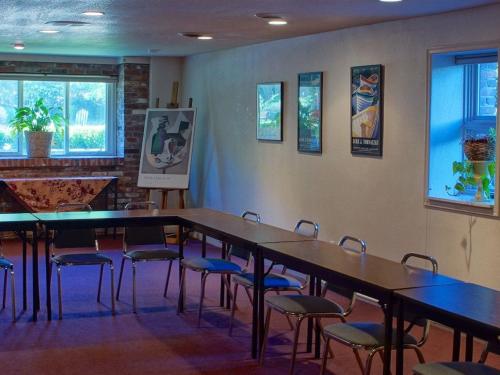 The Vancouver Room at the Bishop accommodates groups up to 35 people, in classroom format, theatre format or really any configuration you need! Use of this space includes a kitchen with a sink, refrigerator and small convection oven. We provide water and coffee/tea service upon request. The Vancouver Room is wired for multiple laptop internet access, coaxial cable, and is ideal for computer training and business meetings.
Convenient downtown location
Lodging for groups available
Meeting room facilities for groups of 12-35
Secure off street parking
Public restrooms accessible down the hallway
...and don't forget the Grand Lobby!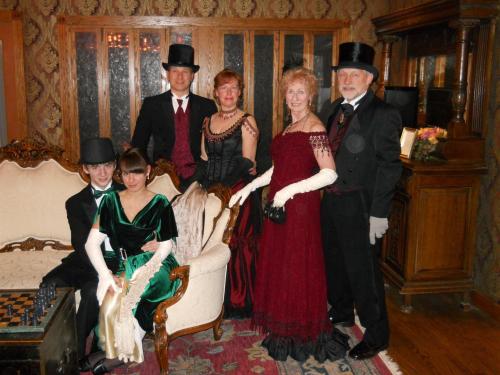 We love it when our guests take advantage of the gathering space in the Bishop Lobby. Enjoy an evening by the fire sipping some hot cocoa or tea, or perhaps a glass of wine.
Engage your friends in a game of chess, a puzzle, or on ocassion, live music in the lobby.
If you have an event in mind, give our Group and Event Coordinator a call and she will be glad to assist you with the details.
...or the Victorian Gardens!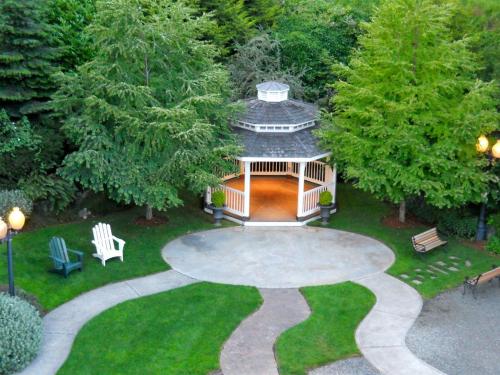 Our gardens are simply a beautiful, peaceful place to hold a gathering. From tea parties in the gazebo to an informal reception, the Victorian Gardens are both elegant and laid-back at the same time.
Use of the garden does require advance notice, so please contact us if you are interested. There are bathrooms located in the lower hall of the Bishop Hotel, which are accessible for the garden area.
Please contact our Group and Event Coordinator for more details.