Whale Watching on the Salish Sea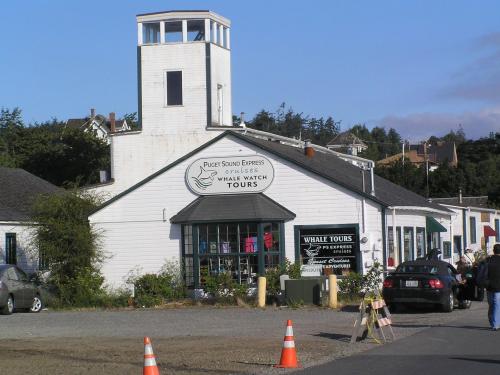 A good way to enjoy whale watching while in Port Townsend is to hop aboard one of the Puget Sound Express vessels at Point Hudson Marina. Want to stay and play? We offer a seasonal Whale Watch Package in partnership with Puget Sound Express beginning April 2017. It's a quick stroll to the marina from the Bishop Victorian, or you may inquire about parking near the dock.
The Puget Sound Express also conveniently serves as a ferry service between Port Townsend and Friday Harbor in the San Juan Islands.
We have packages available for Whale Watching, too! Check these links for pricing and description:
Gray Whale Package; April 15th - April 28th - FINISHED!!! What a FANTASTIC Gray Whale Season it was!
Whale Watching for Two Package; May 1 - June 30 / Sept 12 - Oct 28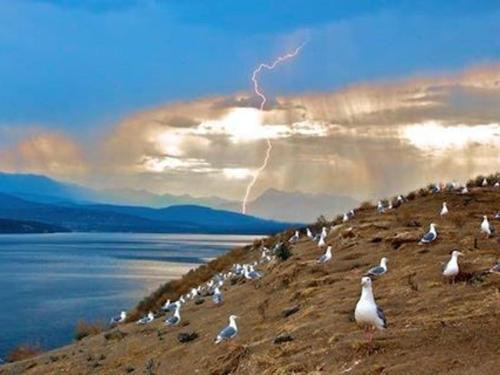 Plan a 4 hour or 6 hour cruise and escape to the waters between Port Townsend and the San Juan Islands. It's a great way to experience Pacific Northwest wildlife such as porpoises, bald eagles, sea lions, harbor seals, puffins, sea otters, grey whales, fin whales, humpbacks, minke whales and, of course, ORCAS! (Oh, my!)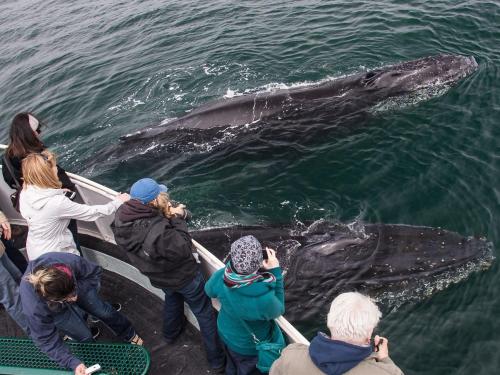 The orcas most often seen in our region are members of J, K or L Pod, which are three distinct clans or families of resident whales found in the waters around the Salish Sea. These orcas primarily feed off salmon. Transient whales are also seen from time to time and they feed off other marine mammals, and really put the "killer" in killer whale!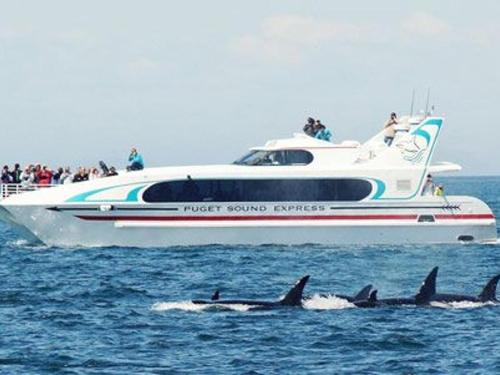 Though J, K and L Pods do occasionally find their way into Port Townsend Bay or along the edgewaters of Admiralty Inlet, the best place to see them is out in open water near the San Juan Islands. This water stays chilly even in the heat of the summer sun, providing the perfect hunting grounds for orca seeking a salmon meal.
Book Your Whale Watch Tour
You can find out more information about these orcas and other marine wildlife at the Port Townsend Marine Science Center. You can also book tickets to a whale watch on the Puget Sound Express by clicking HERE.