Get in touch with Pacific Northwest marine life!
The Port Townsend Marine Science Center is an educational and scientific organization devoted to understanding and conserving our marine and shoreline environment. With an emphasis on youth, the center provides exhibits, programs, and publications featuring local marine and shoreline habitat, history, flora, and fauna.
Located on the grounds of historic Fort Worden, plan a day hiking the trails and beaches and spend some time at the Natural History Exhibit and Marine Exhibit:
Open: Friday, Saturday & Sunday | Noon - 5 pm
Admission prices:
Adults $5, Kids $3, Members FREE
Join the staff on Saturdays at 2pm as they feed the animals at the center! This is a weekly event and it is very cool to watch the octopus eat a meal.
They have crabs, starfish, anemones, and much, much more!
A hands-on experience is the best kind of learning...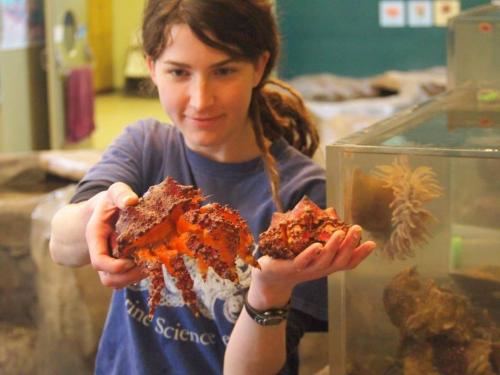 Port Townsend Marine Science Center aims to raise awareness and inspire collective action to improve the health of the Salish Sea by making ocean health a priority.
Understanding how the ocean sustains our lives and doing something to take care of it—together, means building on what we already do as individuals to live "green."
As a coastal community, we have a responsibility to be stewards of our marine environment and to afford our youth the opportunity to be leaders in this endeavor.
Did you know...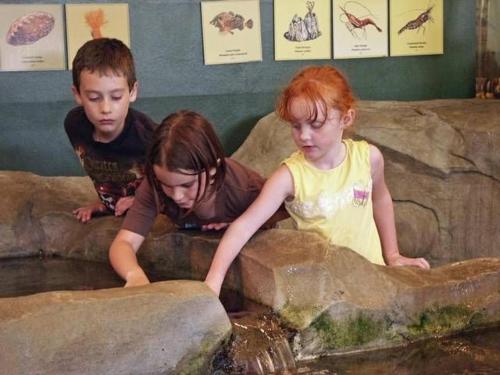 The ocean affects the Earth's climate, influences weather patterns, and impacts human health. It supplies 85% of Earth's rainfall through evaporation and is our greatest source of oxygen thanks to tiny ocean plants called phytoplankton that live near the ocean surface. Over 70% of the Earth's surface is ocean, more than 90% of life on Earth is aquatic, and nearly half of the world's human population lives within 50 miles of a coastline.