Things to Do in Port Townsend with Kids
We love our younger guests and if the sounds of giggles and excitement mean anything, they love us too!
The Bishop is located in Port Townsend's Downtown Historic District on the Quimper Peninsula where the Straits of Juan De Fuca blend into the famous Puget Sound. With lots of local spaces for kids to explore, we're perfect for weekend breaks or full-fledged family holidays.
By the Sea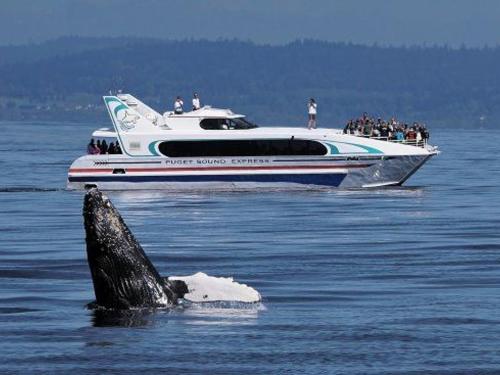 Go Whale Watching with Puget Sound Express and see some amazing Pacific Northwest wildlife!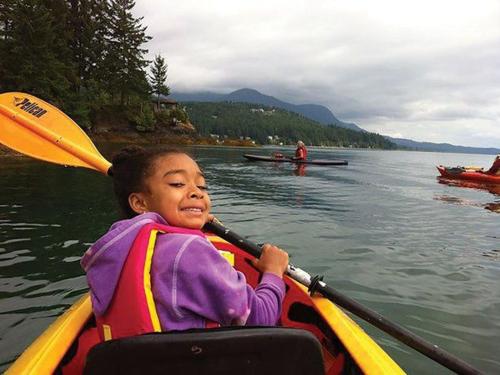 Rent a kayak at PT Paddlesports and explore Port Townsend Bay and nearby waters.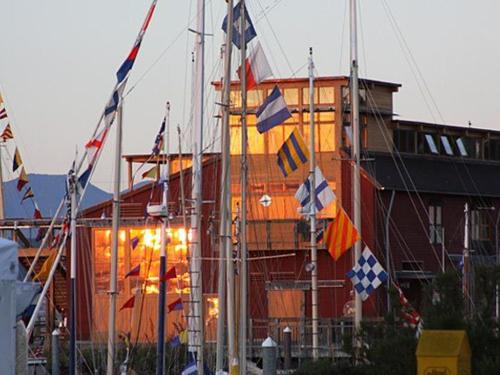 Learn about wooden boats at the Northwest Maritime Center. Visit the Chandlery and get your PIRATE on!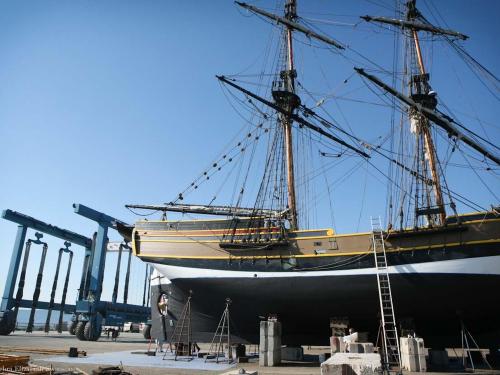 Visit the Port Townsend Boat Havenwhere shipwrights and sailmakers ply their trades on REALLY big boats, ships and schooners. Some of them bound for Alaska fishing...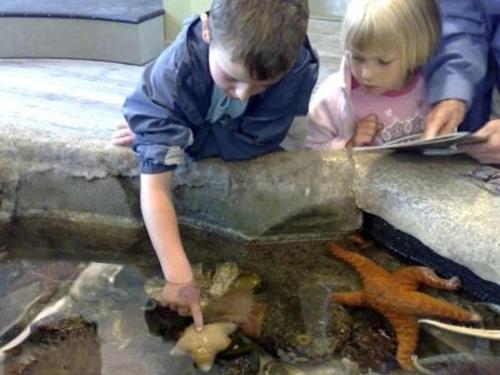 Get in touch (literally!) with the curious sea creatures at the Port Townsend Marine Science Center. Check for feeding times of the Giant Pacific Octopus. There is even an orca skeleton, too!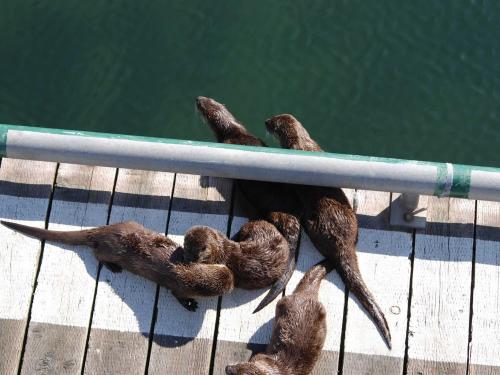 Keep your eye out for lively sea otters! (They are known to cross the street, but don't often use the crosswalks!) Watch along the water's edge for these furry, playful critters.
Hit the Trails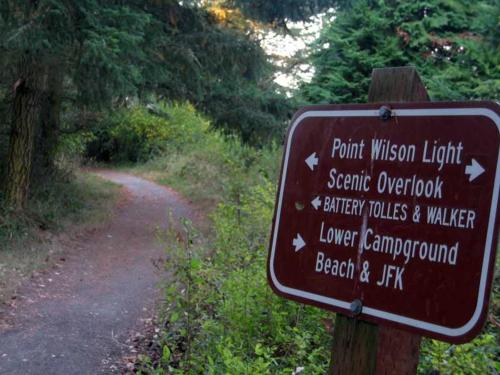 Explore beaches, bunkers and trails at Historic Fort Worden. You get pick up a trail map in the Bishop Lobby before heading out.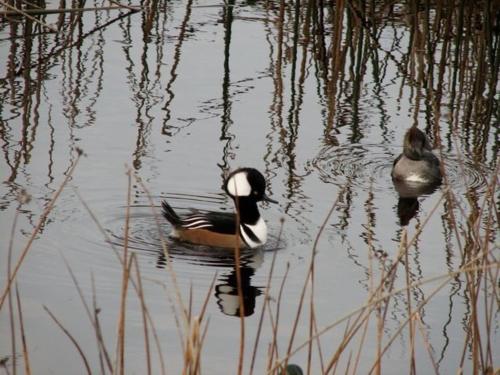 Go bird watching at Kah Tai Lagoon and Nature Preserve. Be sure to bring a camera or your cell phone to snap some great pics!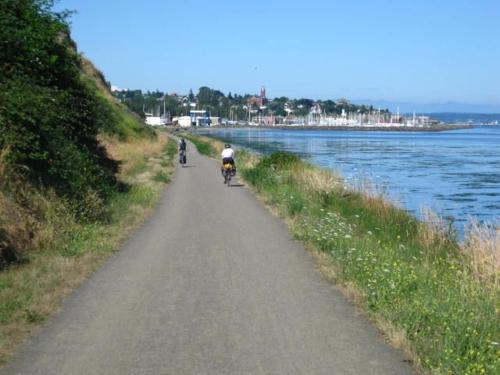 Rent a bike at The Broken Spoke and pedal along the Larry Scott Memorial Trail. You might want to pack a snack and bring water!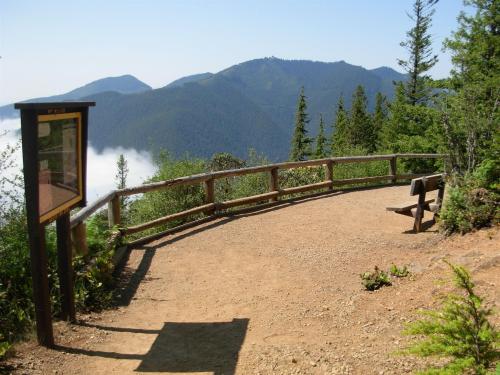 About 40 minutes west of Port Townsend is the famous Hurricane Ridge. You can drive to the summit for breathtaking views of the Olympic Mountains and National Forest. Closed seasonally.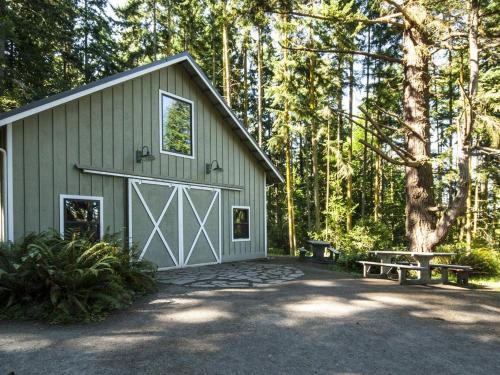 Old Fort Townsend is a great location for a picnic, some picture taking and exploring along the shore. It is located just about 4 miles outside of Port Townsend and easily accessible.
Picturesque Mount Townsend is a hiker's dream! The 4 trails leading to the top offer rhododendrons in spring, wildflowers and berries in summer, and fall colors in, well, fall.
Histories and Mysteries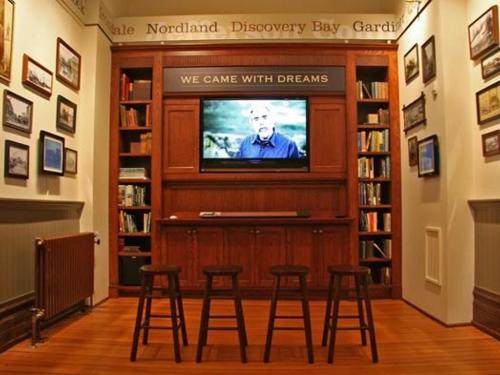 Step back in time at the Jefferson County Historical Museum and view regional artifacts. They offer tours on Saturdays and Sundays!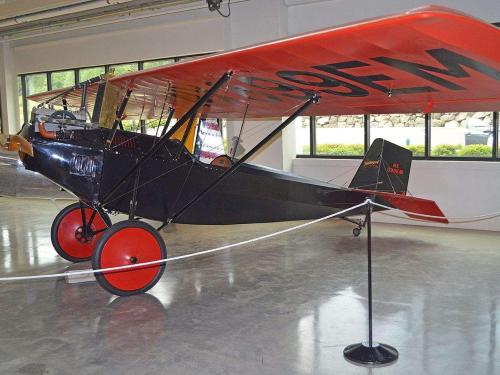 VIntage planes buffs can fly into the Port Townsend Aero Museum at Jefferson County Municipal International Airport.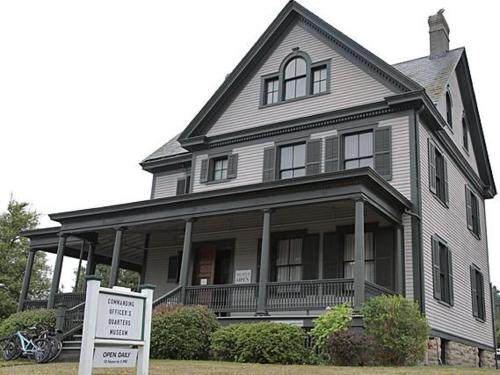 Drop in at the Coastal Artillery Museumand then visit the Commanding Officer's Quarters at Historic Fort Worden.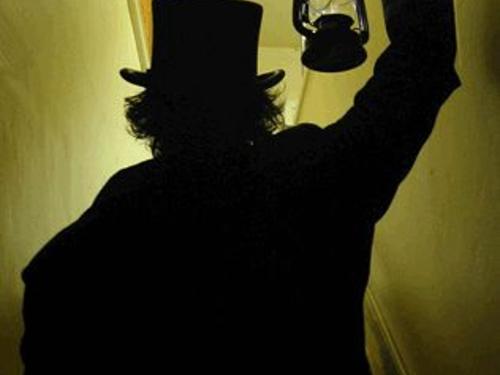 Take a Twisted History Tour and discover the shady past of Port Townsend at the turn of the century. Walking ghost tours are available during daylight as well as nighttime, for intrepid explorers.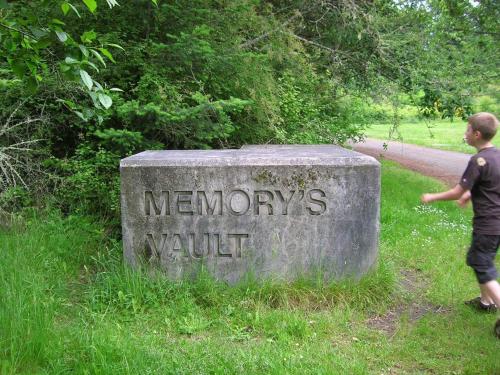 Hidden among the shrubby vines and overgrown ferns you can uncover the secrets of Memory's Vault at Fort Worden. Memory's Vault is a work of art created through the efforts of several individuals.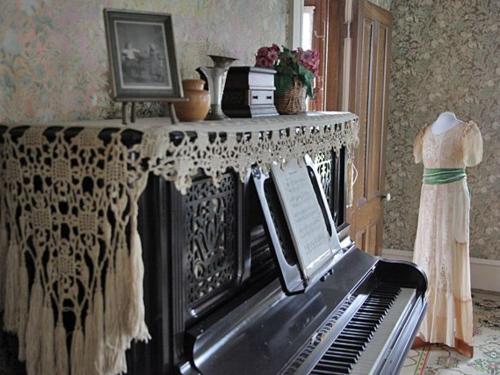 Emelie Rothschild kept the family possessions in such detail that The Rothschild House Museum is a true step back into time, showing in great detail how life was lived in the late 19th century.
Grab a Bite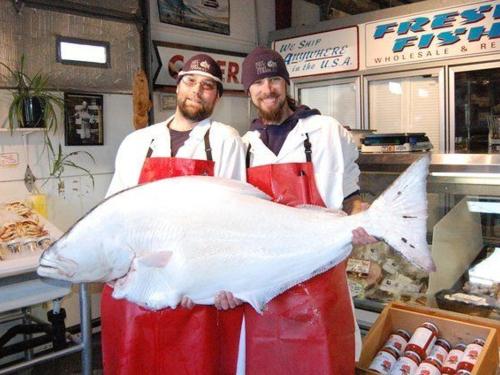 If you are looking for local seafood, head over to Key City Fish Market! You can see the fresh off the boat catches of the day and select what just might be tonight's dinner. It's fun, just for the halibut!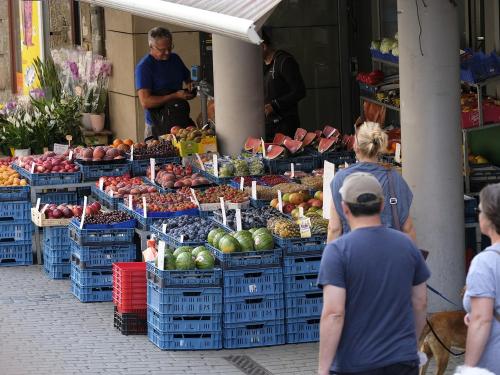 On Wednesdays and Saturdays, don't miss the Port Townsend Farmers' Market. Considered one of the best in the country, the market has live music, artisans, farm fresh produce and more!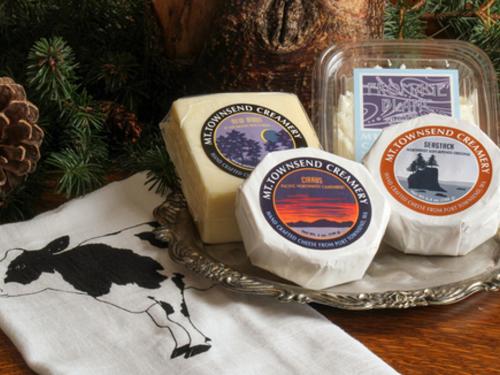 Another forray into the world of specialty food stores, the Mount Townsend Creamery produces artisan cheeses from local dairies. We are proud of our local cheesemongers!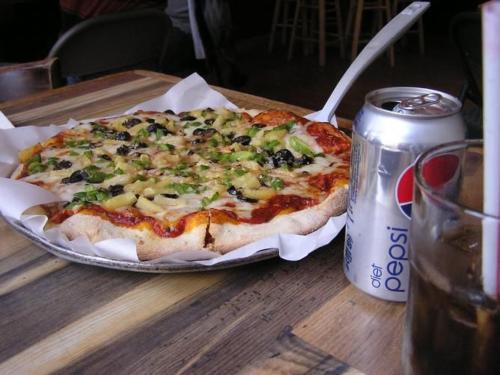 To say Waterfront Pizza is a local legend is an understatement! This little gem of a pizza joint often has a line-up of people waiting for a slice of pizza in summer.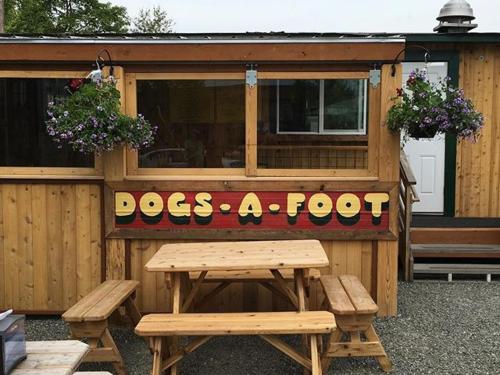 Dogs-A-Foot is popular among children and adults alike. With toppings like bacon and cheese, the unique hotdog combos are seasonal, but sure to please. Outside dining only.
Just across the street from the Bishop, Courtyard Cafe serves delicious baked goods, piled-high sandwiches and lovely desserts. We can't say 'yum' enough!
Here are a few more popular faves we KNOW you will enjoy: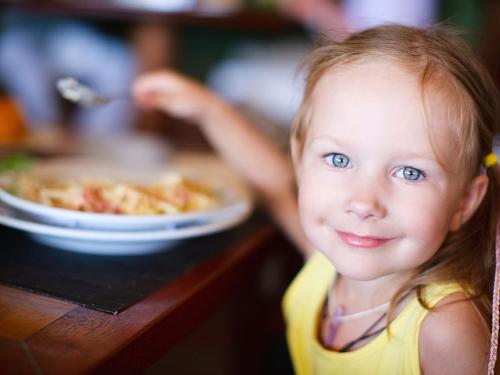 Silverwater Café
Doc's Marina Grill
The Old Whiskey Mill
El Sarape' Mexican Restaurant
Bananna Leaf Thai Food
Tin Brick Pizza
Lehani's Deli
and for Dessert...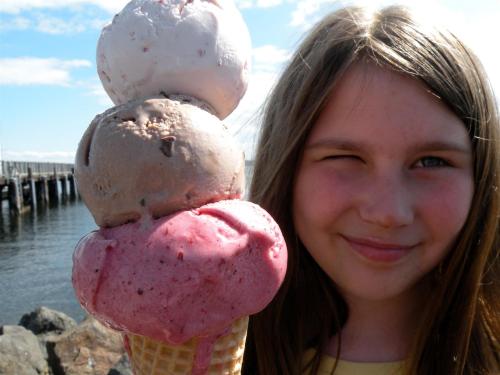 If locally produced homemade ice cream in huge scoops of happiness appeals to you, Elevated Ice Cream & Candy Shop is perfect! Open year-round.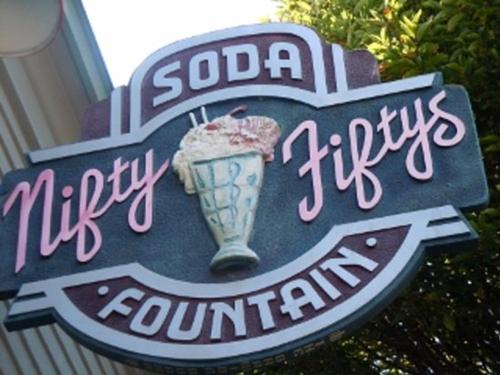 Drop a quarter in the juke box and step back to the 1950's style Nifty Fifties Soda Fountain. We recommend the chocolate malts, but it's all delicious.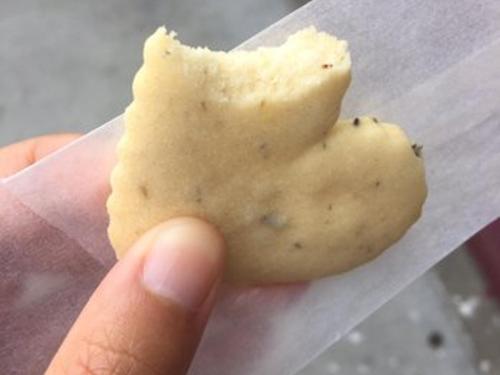 Jane Dough Shortbread Cookies offers buttery, yummy goodness in a variety of shortbread options. Plus, they are just darn good cookies!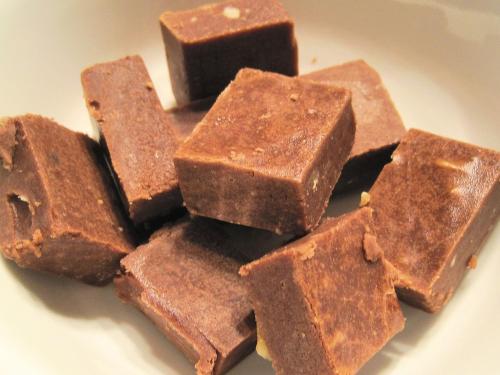 Port Townsend Fudge Company make delicious fudge from grandma's secret recipe. You'll find interesting fudge combos and friendly staff, which makes it a popular stop.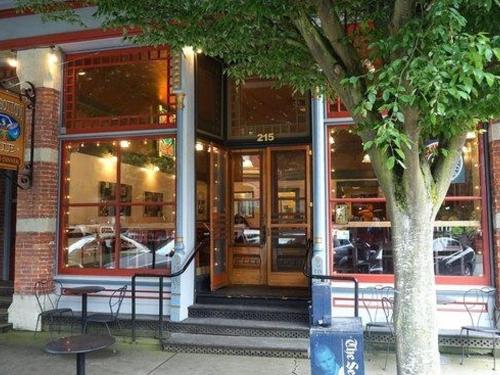 Marionberry, peach, cherry, key lime - PIE is what Hillbottom Pie does best. Drop in for a slice and ask what flavors they have for the day. As the day goes on, they often run out.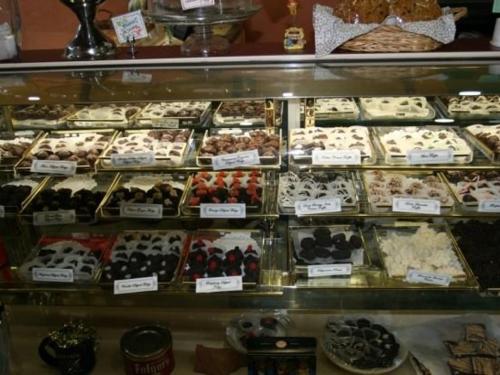 For a more refined chocolate taste, visit the candy case at Port Townsend Chocolate Company. Buy a piece or two with melt in your mouth.goodness.
Beaches and Parks
A favorite location here in Port Townsend, Chetzamoka Park has it all: a playground, a beach trail, rhodendrons (for days!) and a gazebo. In summer you might catch a Shakespeare performance or live music.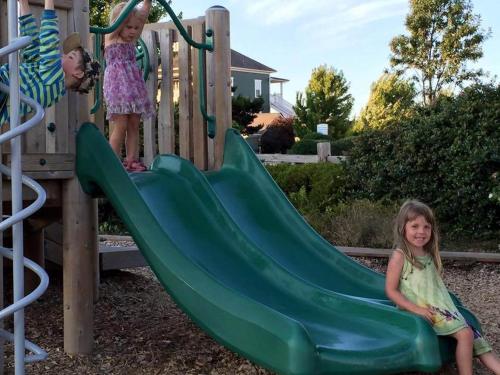 Pint-sized Pope Marine Park is located right along Water Street in downtown PT. It's smaller size makes it a perfect stop for smaller children. There is often live music and festivals nearby.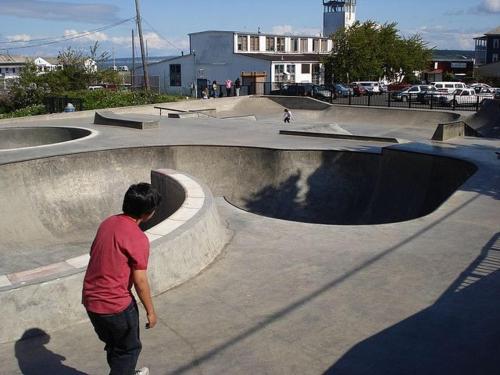 If you are a skateboard or a tricky bike afficianado, check out Port Townsend Skate Park. It is a favorite local hang out for the teens in the area and honestly, it is fun to watch their feats of daring-do!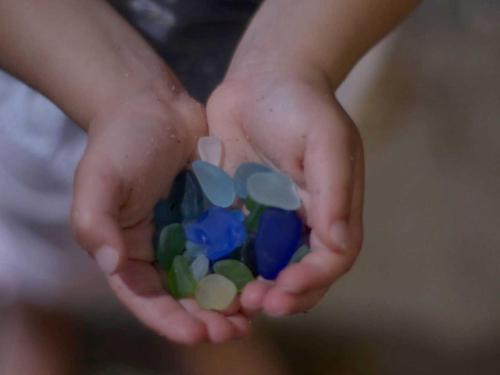 A hike during low tide will find you at Glass Beach just down the trail from North Beach. Make sure you bring a bag to collect beach glass and check the tides, so you don't have to swim back!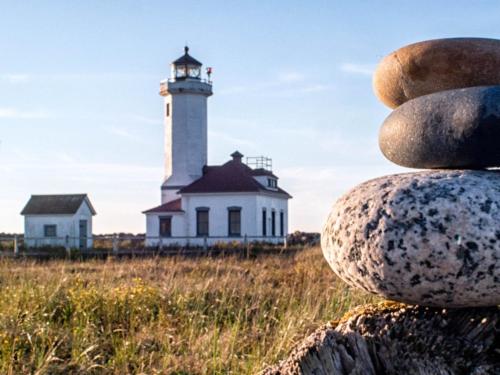 Fort Worden Beach is the place to dig your toes into the sand in summer! Walk a short distance to the lighthouse, explore seashells and maybe build a sandcastle!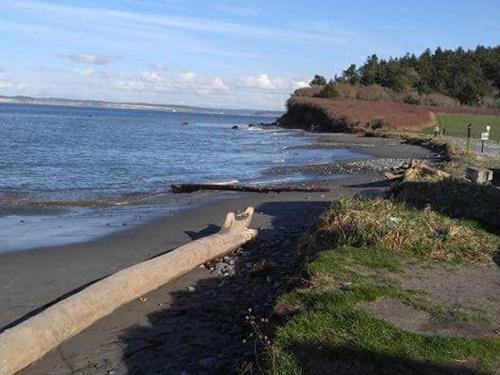 Catch some awe-inspiring sunsets, go beachcombing for sea glass and find tidal pools to explore at North Beach. Picnic pavillion and restroom facilities are available.
A Little Shopping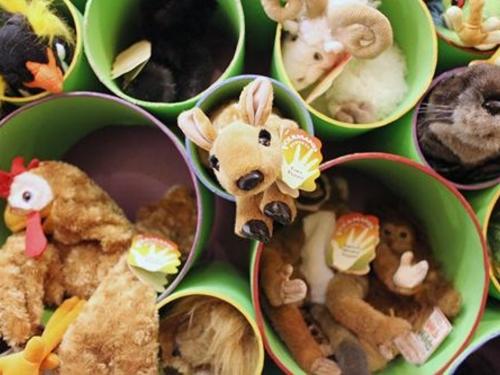 Abracadabra is the place to go for unusual gifts, games and toys for people of all ages. A deck of zombie playing cards? Sure. Puppets? They have those, too!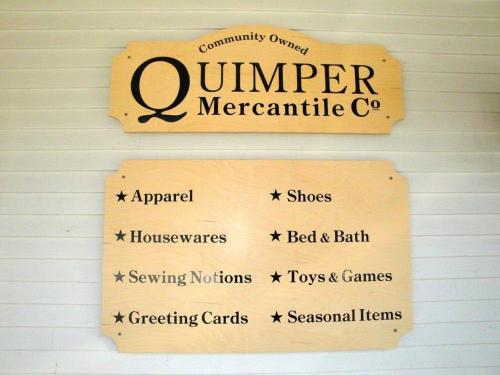 Without big box stores in the local area, Quimper Mercantile sells everything from sandals to art supplies and everything in between. Looking for something special? Just ask!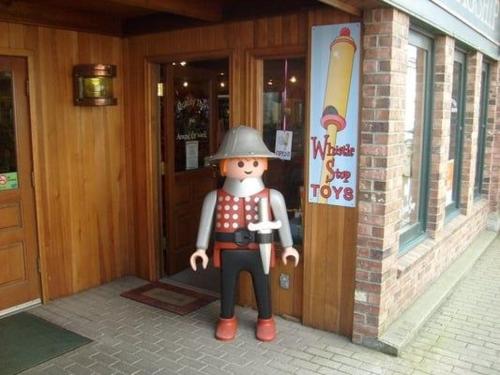 Whistle Stop Toys is a great place for stuffed animals, toy sets, Magic cards and puzzles. They have items for little tots, too, so it is worth a stop.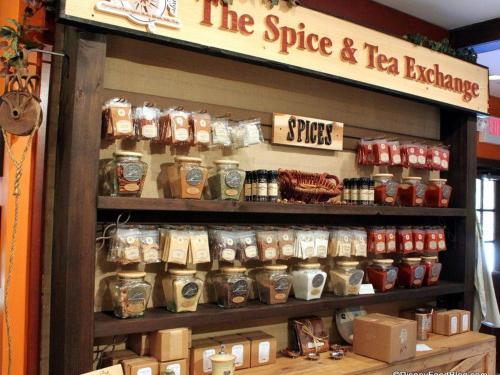 With every wall filled with spices, The Spice and Tea Exchange of Port Townsend is a great place to sniff and smell. Visitors are encouraged to open jars and sniff away.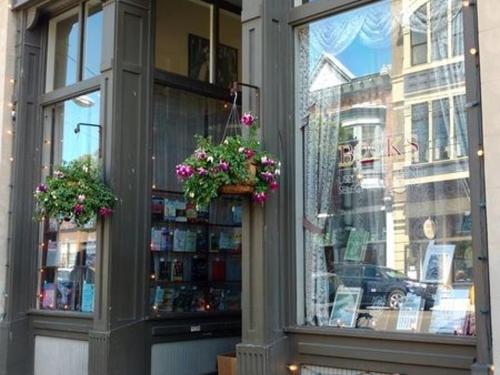 James Williams Bookseller is a wonderful collection of used and out of print books. there is always something to discover and they have a good selection of books for all ages.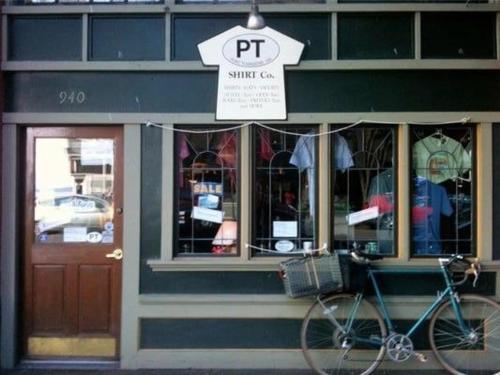 If you are looking for the perfect family Port Townsend souvenir, stop in at thePort Townsend Shirt Company. You can find sizes and themes for everyone.
Movies and Games? Yes, we've got those too!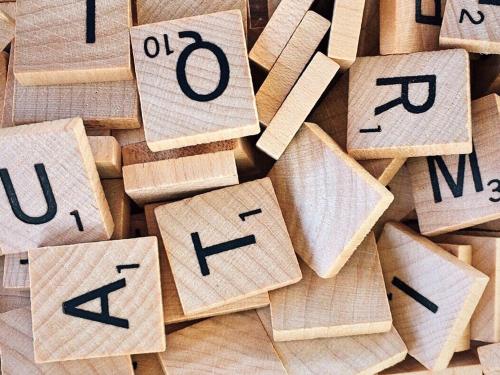 Whether you check in later in the evening and are looking for a way to wind down, or a searching for a relaxing way to end a long day of exploring, we have games in the lobby which you (and the kids!) might enjoy.
You are welcome to take the games or cards to your room, engage in a riveting round of chess, or join in the community puzzle in the lobby.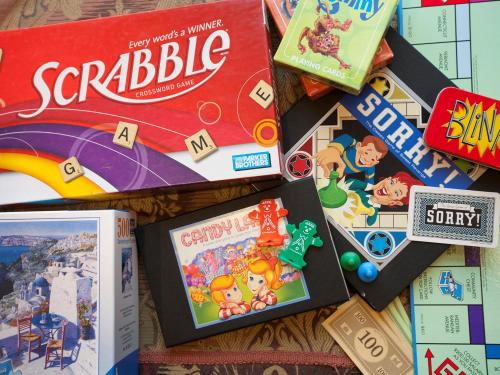 • Uno
• Guess Who
• Monopoly
• Playing Cards
• Trouble
• Sorry
• Chess
• Scrabble
Plus, each suite is equipped with a DVD player. Browse our selection of DVDs (we have kids' movies) and grab a bag of microwaveable popcorn for instant "family night" value.
Are you looking for a particular game or DVD? Just ask- we might have it!
Breakfast Basket (oh, yum!)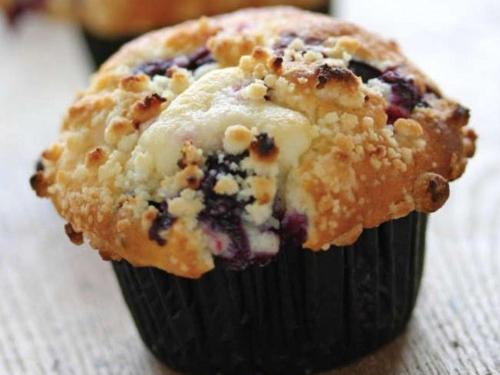 The thing that most of our younger guests (and the older ones, too!) enjoy is the complimentary continental breakfast basket delivered to your door each morning of your stay. Select from scones, bagels, muffins, hot and cold cereals, yogurt and juices.