Our Business Amenities are Best in Town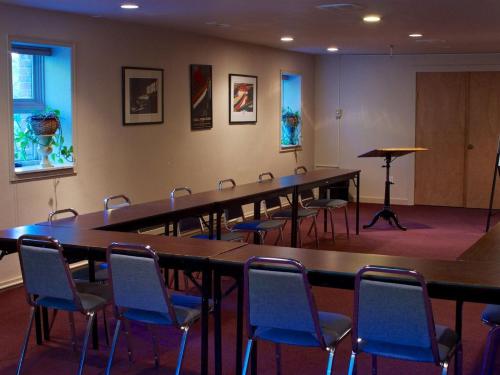 The Bishop Victorian Hotel business amenities offer flexibility and space when planning meetings, conferences, family reunions and other events. Our meeting rooms range from the Olympic Room, a private boardroom for 6-12 guests, to a larger conference room, The Vancouver Room, which accommodates up to 30 guests in a variety of seating styles.
During warmer months on a sunny day, your group can convene in quiet sophistication in the Victorian Gardens.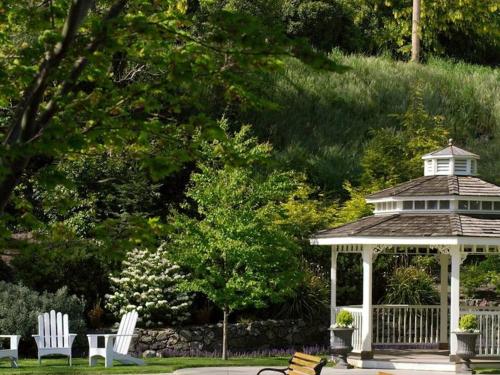 Our Groups and Event Coordinator will ensure you have the technology and equipment necessary for a successful meeting. Utilize the lectern, audio-visual equipment such as a projection screen, white board, easel and chart; conference calling is enabled on an outside line and the hotel features a high-speed wireless internet connection. Start planning now using our Group Inquiry form.
Breakout areas add extra flexibility to your event, allowing you to divide conferences and meetings into smaller groups.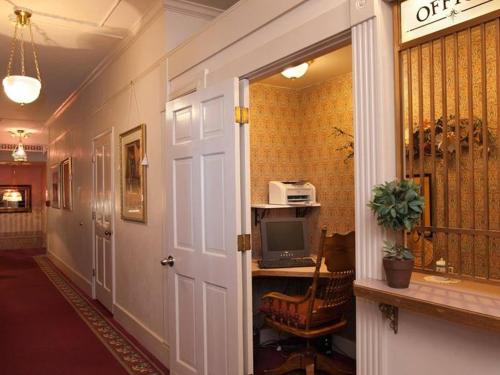 The Bishop Victorian also features a fully-equipped business center with printing, photocopying and faxing access. Coffee, tea and water service is available or we would be happy to refer you to local vendors for such things as catering, cakes or photography.
You will find the hotel a welcome space to host your meeting and the city of Port Townsend is very accomodating, too! From fine dining to kayaking, you can rest assured that your business guests will enjoy their down time!